The department is headed by Dr. Akhil Sareen, MS (ENT) (Fellow Head and Neck Surgical Oncology), having vast experience in dealing with basic to advanced Ear, Nose, Throat disease, Head & Neck Cancer.
This department caters to the needs of basic to advanced Ear, Nose, Throat disease, Head & Neck Cancer conditions, through the use of the latest & advanced equipment, for a better outcome and overall patient management and satisfaction.
This unit is fully equipped with most modern diagnostic tools & facilities like Microscope, Nasal endoscopies, Flexible Endoscopic Laryngoscopy. The outpatient department has audiology section handled by qualified audiologist and speech therapist. Brain Stem Evoked Audiometry (BERA) and Electro – Physiological Diagnostic studies are also available in the department.
Yet another highlight of this department is that, Complex plastic surgical procedures involving the head and neck are also offered. Stapedotomy, Tympanoplasty, mastoidectomy, Ossiculoplasty, Laryngectomy, Block dissections of the neck, Endolymphatic Sac Surgery for Meniere's disease, Voice Restoration Surgery and many more are being done at Apex.
Equipment in ENT Department
ENT OPD unit
HD Digital display
ENT patient chair
Coblator machine technique for blood less nasal & endoscopic surgery (USA)
Advance audiometry setup
Modern microscope

Diagnostic
Otoendoscopy
Nasal Endoscopy
Rigid Laryngoscopy
Flexible Laryngoscopy
Audiometry BERA Test (diagnostic for deaf & dumb)
Endoscopy Foreign Body visualisation & Removal (Ear/Nose)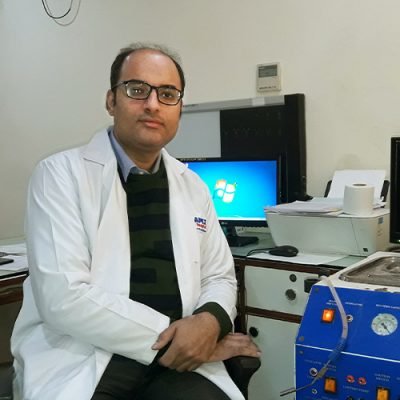 Dr. Akhil Sareen, MS (ENT) (Fellow Head and Neck Surgical Oncology)
Therapeutic
Basic to high end ENT surgery like :
Ear Surgery
Tympanoplasty
Mastoidectomy
Other basic to advanced Ear surgeries
Nasal Surgery
Septoplasty (Nasal Septal Corrective Surgeries)
Turbinoplasty
Functional Endoscopic Sinus Surgery (FESS)
Endoscopic Adenoidectomy
Endoscopic DCR
Other basic to advanced surgeries of Sinonasal region.
Oral & Throat Surgery
Tonsillectomy (Coblation Assisted)
Endoscopic & Laryngoscopic Biopsy
UPPP & Sleep Apnea Surgery
Thyroidectomy (Thyroid Surgery)
Other basic to advanced surgeries of throat
Head & Neck Cancer
Surgery for oral cancer
Surgery for throat cancer
All head & neck disease
Endoscopic & Skull Base Surgery.
What our patients are saying
very day we strive harder to deliver a great patient experience which is not just the treatment but also your overall experience at any of our facilities.