APEX INST. of CARDIOVASCULAR DISEASES is providing facility cardiac patients with the help of senior and expert cardiologists in a high-tech environment. The department is one of the most prestigious in Central India. The Cardiology department's staff represents one of the largest cardiovascular speciality groups in Central India and provides patients with the full breadth and depth of cardiovascular care. The conditions treated include-
Coronary artery disease
Permanent Pacemaker Implantation
ICD Implantation
Peripheral vascular disease
Renal artery disease
Valvular diseases
Arrhythmias
Hypercholesterolemia
Carotid Artery disease.
Congenital heart disease

Apex Cardiology unit helps both kinds of people – those who already have heart disease, and those who are at high risk of developing it. The department is familiar with the latest and most effective drugs for lowering cholesterol as well as for hypertension and diabetes. In addition to managing cardiac risk using medications, highly individualized lifestyle adjustments that enhance health are prescribed.
Specialists in nutrition, exercise, smoking cessation and stress management put together a "prescription" of treatments designed for each patient.
The prevention program uses the very newest technology in diagnosis and treatment. For example, the department incorporates the use of biochemical and genetic markers of coronary artery disease. We are also currently performing calcium-scoring tests (in collaboration with the Department of Radiology) on numerous patients. The calcium scoring test (also known as fast-CT) can show blockages in the arteries that may not be picked up by other forms of testing.Other preventive approaches being investigated include the study of newer markers for coronary artery disease, such as homocysteine, CRP and myeloperoxidase (MPO).
Services (Non Invasive Cardiology)
ECG
Treadmill Test (TMT)
2D Echo & 3D Echo
Color Doppler
Adenosine and Dobutamine Stress 2D Echo
Transesophageal Echocardiography
Holter Monitoring
Cardiac Computerized Tomography (CT) Scan
24 Hrs. Ambulatory Blood Pressure Monitoring
Event Recorder Heart Loop Monitoring
Angiography
Angioplasty and Stent (Internal, FDA Approved)
Balloon Valvuloplasty (All Valve)
Balloon Angioplasty (Coronary, Carotid, Renal, Leg)
Congenital heart disease therapy
TPI / PPI (Pacemaker)
Cardio-Thoracic Vascular Surgery, Intervention Cardiology & Cath lab management team
Dr. Sushant Kumar Pathak
MBBS, MD, DM (Cardiology)
Timing : 10 AM to 5 PM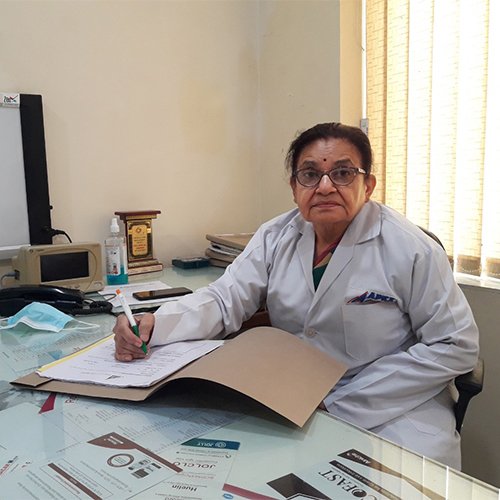 Prof Dr Damyanti Agarwal
MBBS, MS, MCh(CTVS)
Timing : 11 AM to 1 PM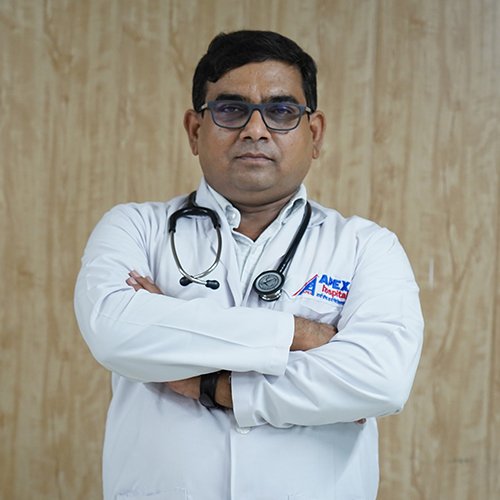 Dr Amit Srivastva
MBBS, MS, MCh(CTVS)
Timing : 10 AM to 5 PM
Services
Thoracic Surgery including large resections
Management of Empyema, Decortication
Management of lung cancer
Diaphragmatic Surgery
Esophageal Surgery
Various Tumor management
Bronchoscopy
Cardiac Surgery
Congenital Heart Diseases
Valve Heart Diseases (CABG- On Pump, Off-Pump)
Pericardial Surgery
Vascular Surgery
Embolectomy
Vascular Bypass
Aortic Surgery
Coarctation of Aorta
Thoracic Aortic Aneurysm
Aorta Occlusive Diseases
Surgery or Varicose Veins
What our patients are saying
very day we strive harder to deliver a great patient experience which is not just the treatment but also your overall experience at any of our facilities.