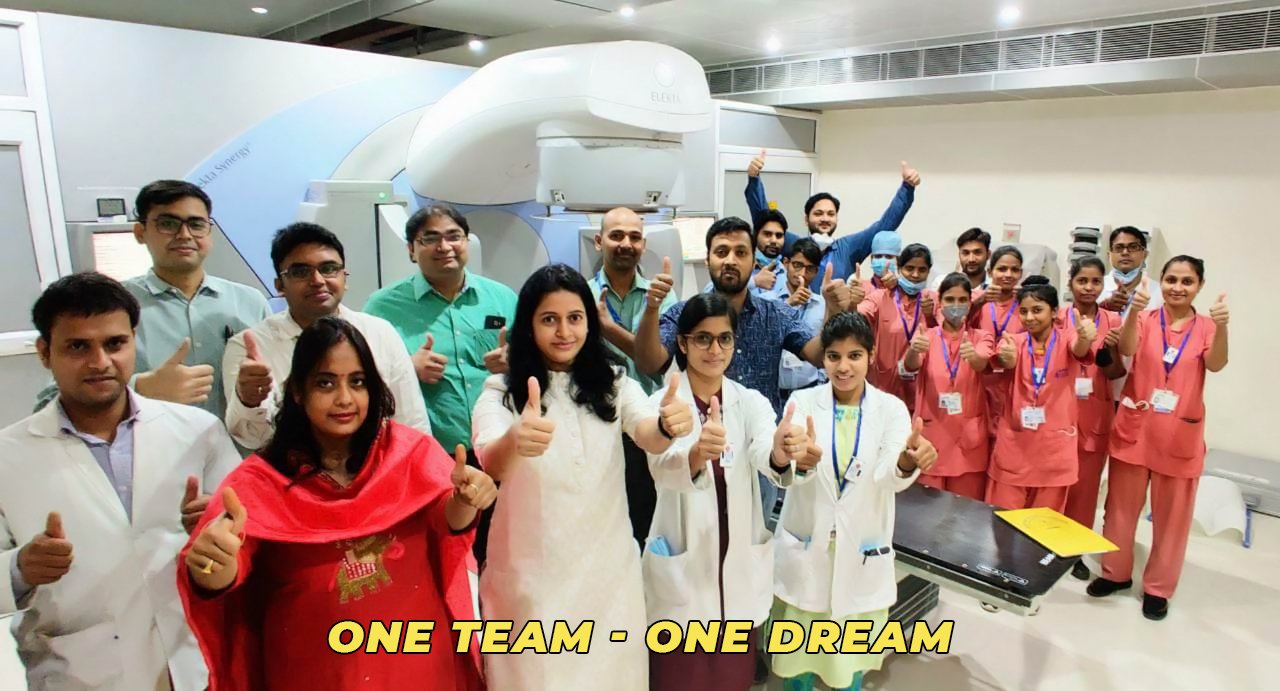 Apex Hospital Cancer Institute
A Place of Help, Hope & Healing
At Apex Super speciality Hospital, we fully understand the challenges and difficulties that come with a cancer diagnosis. That's why we have established the Apex Hospital Cancer Institute, a specialized centre dedicated to providing comprehensive and personalized care for our patients.
Our commitment to you starts with the combination of cutting-edge technologies and a team of highly skilled oncologists, nurses, and support staff. We believe that the best care comes from a multidisciplinary approach, which is why our team collaborates closely to ensure you receive exceptional care tailored to your specific needs.
Whether you are facing a common cancer type or a rare one, our experts at the Apex Cancer Institute are well-equipped to provide you with the highest standard of care. We offer a wide range of services, including diagnosis, treatment planning, and various treatment options such as surgery, radiation therapy, chemotherapy, immunotherapy, targeted therapies and most importantly rehabilitation.
We understand that cancer treatment can be physically and emotionally demanding, so we also offer a range of supportive services to enhance your well-being throughout your treatment journey. These services include counselling, nutrition support, pain management, and palliative care.
At Apex Super speciality Hospital, we believe in tailoring your treatment plan to your individual needs. Our team of experts takes into account various factors such as your cancer type, stage, overall health, and personal preferences to develop a personalized treatment approach that maximizes your chances of successful outcomes.
We also understand that cancer treatment can be complex, so we strive to keep you well-informed and involved in every step of your care. Our team will provide clear explanations, answer any questions or concerns you may have, and ensure you feel supported throughout your journey.
State-of-the-Art Facilities
The Apex Hospital Cancer Institute is equipped with state-of-the-art facilities that enable us to provide the highest quality of care. We have advanced imaging technology for accurate diagnosis and monitoring, modern operation theatres for surgical procedures, and cutting-edge radiation therapy machines for precise treatment delivery.
We continuously invest in the latest advancements in cancer treatment and research to ensure our patients have access to the most innovative therapies available
Treatment Options for Various Cancers
At ACI, we offer a comprehensive range of advanced treatment options for various cancers, including but not limited to:
Breast Cancer

Lung Cancer

Colorectal Cancer

Prostate Cancer

Pancreatic Cancer

Ovarian Cancer

Leukaemia and Lymphoma

Brain and Spinal Cord Tumors

Liver Cancer

Kidney Cancer

Head and Neck Cancers
Radiation
Chemotherapy
Immunotherapy
Surgical oncology
Rehabilitation therapy
Radiotherapy by: Triple Energy Linear Accelerator
3D Conformal Radiotherapy
Image-Guided Radiotherapy (IGRT)
Intensity Modulated Radiotherapy (IMRT)
Volumetric Modulated Arc Therapy (V-Mat)
High Dose Rate Multi-Channel Brachytherapy for internal organs
Versa HD—our premium system—delivers absolute reliability, accuracy and confidence in stereotactic radiosurgery (SRS) and stereotactic body radiotherapy (SBRT).
Linear Accelerators (Elekta Synergy online verification of treatment as CBCT)
Treatment Planning Systems (CMS Xio, MONACO, ONCENTRA)
Remote After loading HDR Brachytherapy (Nucletron)
Physics Equipment:

Various types of ion chambers
PTW RFA
IMRT QA Software with film scanner
PTW Octavios Phantom for IMRT and VMAT plan verification
All types of thermoplastic sheets & other immobilization devices.
Vaclock
All types of base plates
CT Simulation with the online transfer of images to TPS, MONACO, MOSAIQ & ONCENTRA online record and verify system.
This innovative radiation therapy treatment system directly addresses the two most persistent and significant problems in modern radiation therapy: internal organ motion and errors in patient set-up. The result is unmatched clinical confidence that enable more aggressive treatment of tumors while minimizing damage to surrounding healthy tissue. Today, in routine clinical use at hundreds of centers around the world, Elekta Synergy provides clinicians with an unprecedented ability to accurately define and treat tumors.
Dr. Ankita Patel, MBBS, MD(Radiation), ECMO, PGDMLS, PGDHIM
Timing : 10 AM to 5 PM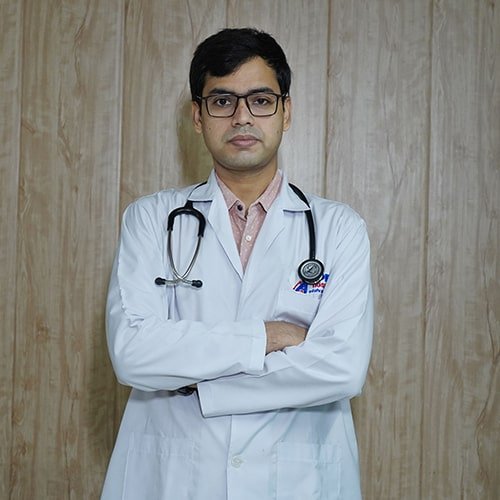 Dr Gaurav Goswami, MBBS, MD(Radiation)
Timing : 10 AM to 5 PM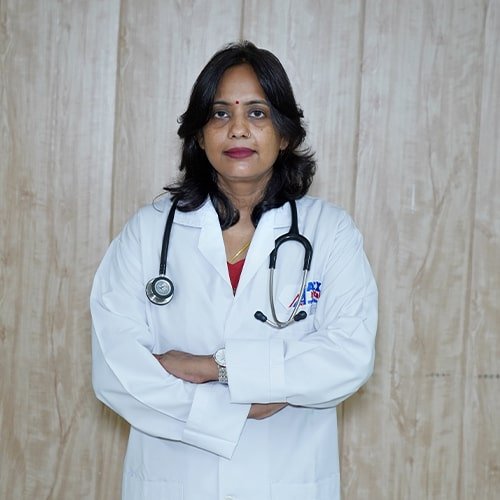 Dr Neha Gupta, MBBS, MD(Radiation), ECMO
Timing : 10 AM to 3 PM
Radiation Oncology:-

SRS
SBRT
HDRS
Convention Radio Therapy
3DCRT
IMRT
IGRT
VMAT HDR Brachy Therapy (ICRT)

Cancer Screening, Prevention and Control Program
Post-Surgery Radiation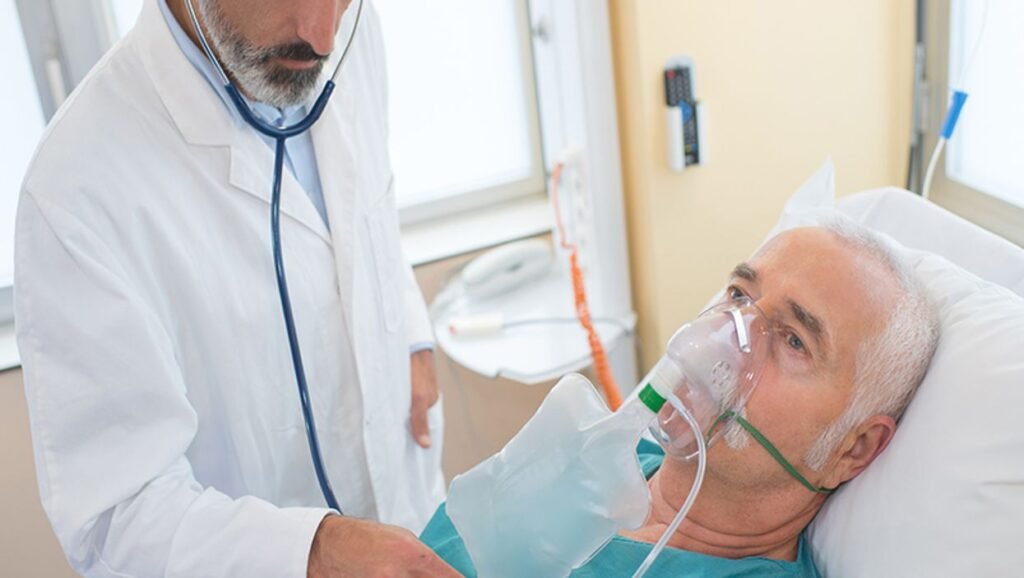 Department of Medical & hemato-Oncology
Medical Oncology is a modality of treatment in cancer care which uses Chemotherapy, Immunotherapy, Hormonal Therapy and Targeted Therapy to treat cancer in an effective manner. Chemotherapy is used for cure, palliation or symptom control. It can be used with other modality as surgery or radiation for best possible result.
Apex Hospital Cancer Institute's medical oncology specialty team works towards preventing, diagnosing and treating cancer by offering the standard management protocols and customized multi-modality therapies under one roof.
We at Apex Hospital Cancer Institute's medical oncology department were chemo-port or central-line or picc-line for administering chemotherapy as per patients' requirements.
Diagnostic facility of bone marrow aspiration and biopsy to detect blood cancers is also available at our center.
Along with all solid tumors we also manage blood cancers live leukaemia, lymphoma, myeloma, and multi proliferative neoplasm. We have the facility for intrathecal chemotherapy along with neutropenia care.
Paediatric oncology is also will established and we are managing paediatric solid and haematology malignancy with chemotherapy and surgery.
Hemato-oncology refers to the medical practice that combines hematology (the study of blood physiology) and oncology (the study of cancer). These types of medicines diagnose and treat cancerous blood disorders and cancers, and treat the symptoms of these diseases and the resulting tumors (if any). A hematologist-oncologist treats:
Non-Hodgkin lymphoma
Leukemia
Iron deficiency anemia
Hodgkin lymphoma
von Willebrand disease
Clotting disorders
Hemophilia
Sickle cell disease
Thalassemia
Polycythemia vera

Multiple myeloma
Chemotherapy is a drug treatment that uses powerful chemicals to kill fast-growing cells in your body.
Chemotherapy is most often used to treat cancer, since cancer cells grow and multiply much more quickly than most cells in the body.
Many different chemotherapy drugs are available. Chemotherapy drugs can be used alone or in combination to treat a wide variety of cancers.
Immunotherapy is a type of cancer treatment that helps your immune system fight cancer. The immune system helps your body fight infections and other diseases. It is made up of white blood cells and organs and tissues of the lymph system.
Immunotherapy is a type of biological therapy. Biological therapy is a type of treatment that uses substances made from living organisms to treat cancer. It is the latest armarium in fight against cancer
Targeted therapy is a type of cancer treatment that uses drugs or other substances to precisely identify and attack certain types of cancer cells. Targeted therapy can be used by itself or in combination with other treatments, such as traditional or standard chemotherapy, surgery, or radiation therapy.
Hormone therapy is a form of systemic therapy—a way of administering drugs so they travel throughout the body, rather than being delivered directly to the cancer—that works to add, block or remove hormones from the body to slow or stop the growth of cancer cells. At Apex Super Speciality Hospital & Cancer Institute's, we use hormone therapy to fight various types of cancer.
Precision Medicine – As per disease and requirement required genetic test are dine for individualized treatment.
Chemo Therapy
Hormonal Therapy
Targeted Therapy
Post-Surgery chemo therapy
Department of Surgical Oncology
Surgery is the most important component in the treatment of solid organ cancers. Cure is not a realistic possibility without it. We, at the Department of Surgical Oncology at Apex Hospital Cancer Institute, Varanasi, U.P, aim to cure such cancers whenever possible, and when not possible, shall give palliative treatment, so as to improve the quality of their life.
In this era of organ conservation, the department of surgical oncology works closely with Medical and Radiological oncology for optimal outcome and international guidelines with regard to treatment of such cancers including preoperative Chemotherapy and Radiotherapy are utilized for the same. In early stages of various cancers, surgery alone suffices for cure. In more advanced stages, Chemotherapy (or) Radiotherapy may be required before or after surgery, to achieve optimal outcomes.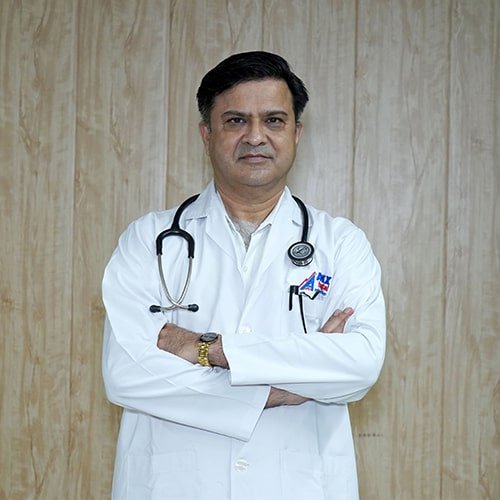 Dr Anurag Dixit,
MBBS, MS, FMAS
Timing : 10 AM to 4 PM
Dr Deepak Kumar Singh, 
MBBS, MS, MCh
Timing : 10 AM to 1 PM, 
4 PM to 6 PM
Prof. (Dr) Anand Kumar,
MBBS, MS
Timing : 4 PM to 6 PM
Dr. Akhil Sareen, 
MBBS, MS, FOHNS
Timing : 11 AM to 6 PM
Dr Swaroop Patel,
MBBS, MS (Ortho)
Timing : 8 AM to 8 PM
Prof Dr L K Pandey, 
MBBS, MS, FICOG, FIC, MCh
Timing : 11 AM to 1 PM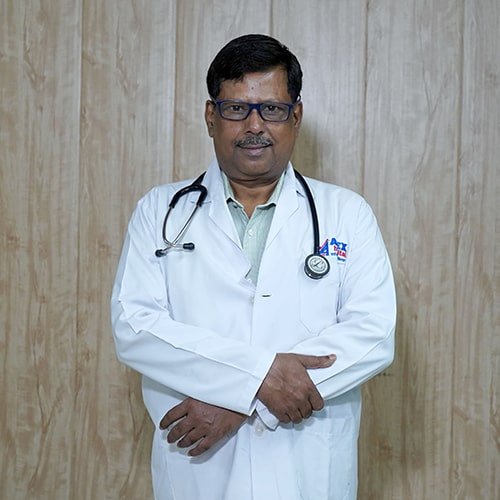 Dr. PK Keshari, 
MBBS, MS, MCh (URO)
Timing : 11 AM to 1 PM, 
3 PM to 5 PM
Dr. Harsh Singh, 
MBBS, MS, MCh (ENT)
Timing : 2 PM to 5 PM
Medical Physicist & Radiation Technologist Team
 Dr. Upendra Kumar Giri (Chief Medical Physicist & RSO III)
Mr. Arnab Mahaptra (Medical Physicist & RSO III)
Mr. D. Raghuvardhan Reddy (Radiotherapy Technologist)
Mr. Rajiv Kumar Singh (Radiotherapy Technologist)
Mr.  Sandeep Chaurasia (Radiotherapy Technologist)
Ms. Farida (Radiotherapy Technologist)
Ms.  Kumari Priti (Radiotherapy Technologist)
Mr. Prem Prakash(Radiotherapy Technologist)
Dr. Abhishek Pandey (Radiation Technologist)
Cancer treatment doesn't end with radiation or chemotherapy or surgery alone; the allied specialties including Physiotherapy, Dental, ENT, Pain services and Psychiatry are also involved in rehabilitation of such patients.
Breast Surgery
Breast Surgery with reconstruction
Biopsies
Genito Urinary Cancer Surgery (Kidney, bladder, adrenal, & penile cancers)
Head & Neck Cancer Surgery with Reconstruction (Mouth, throat, larynx, salivary gland & thyroid)
Gynecological Cancer Surgery
Gastro-Intestinal Cancers (Stomach, large bowel, small bowel, liver & pancreatic cancers)
Chest Cancers (Oesophageal & lung cancers)
Soft Tissue & Bone Sarcomas
Skin Cancers
Minimal access surgery as appropriate in various cancers
What our patients are saying
very day we strive harder to deliver a great patient experience which is not just the treatment but also your overall experience at any of our facilities.