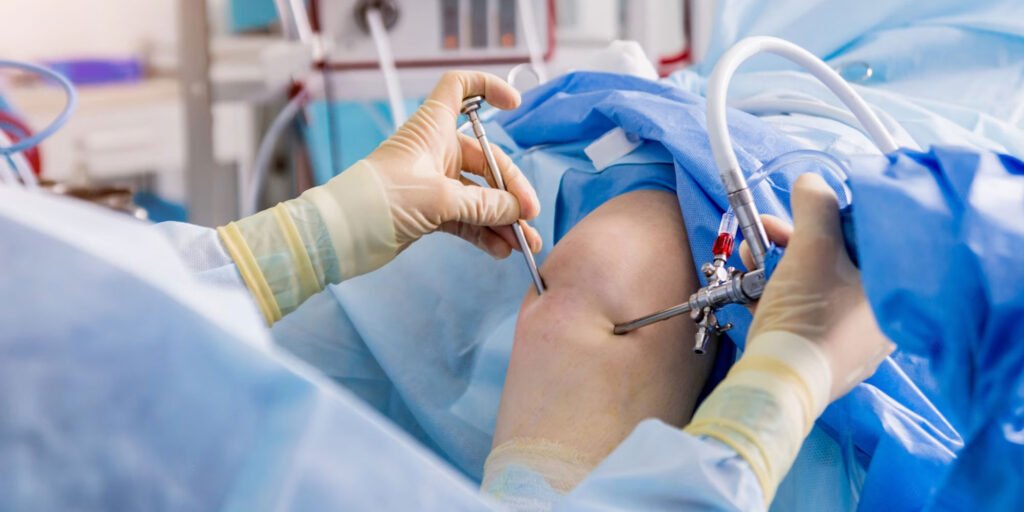 ARTHROSCOPY & SPORTS MEDICINE
The success of our unit is due to our commitment to providing the highest quality of care to our patients. We boast well-equipped operation theatres and world-class equipment to ensure that all procedures are conducted based on the latest clinical evidence. Our staff is certified by experienced professionals, ensuring that they have the expertise to perform these procedures with precision and skill. But our commitment to patient care doesn't end with surgery. We understand the importance of comprehensive rehabilitation to aid in the recovery process. Our team of experienced physiotherapists provides post-operative rehabilitation that helps patients regain their normal activities as quickly as possible. This is particularly crucial in cases of sports and ligament injuries, for which we have a specialized team of six trained physiotherapists.
Heading our Arthroscopy and Sports department Dr. S K Singh and senior consultant Dr. Amit Jha with their expertise and leadership have contributed significantly to the success of our unit. They are highly skilled in performing complex surgeries of various joints, including the knee, shoulder, hip, ankle, wrist, and elbow joint. Their capabilities have been recognized, as evidenced by several research publications in national and international indexed journals
Apex Superspeciality Hospital is a renowned establishment in the field of academics. We organize international and national level meetings in Sports Medicine and Arthroscopy and also provide training courses and workshops.
Arthroscopic surgical team with more than 30 years of experience.
4 K HD Fully furnished operation theatre with a dedicated team of surgeons, nurses, and anaesthetists.
State of the art Advanced arthroscopic equipment.
Specialized Musculoskeletal radiologists and physiotherapists to ensure the best outcomes for the patients.
Keyhole surgeries are performed for knee, shoulder, ankle, hip and wrist joints.
Arthroscopic Cuff repair
Frozen shoulder
Recurrent Shoulder Dislocation
PCL Tear
Multiligamentous knee Injury
Meniscal Injuries
Articular Cartilage injuries
ACL Tear
Recurrent Patella Dislocation
Synovitis
| | | | | |
| --- | --- | --- | --- | --- |
|   | 2019 | 2020 | 2021 | 2022 |
| Knee | 141 | 137 | 156 | 166 |
| Shoulder | 23 | 7 | 22 | 30 |
| Others | 73 | 14 | 61 | 75 |